WELCOME TO THE STONE ROSES WIKI.
The site devoted to the original Madchester legends that anyone can edit.


'The Stone Roses' are an English alternative rock band formed in Manchester in 1983. They were one of the pioneering groups of the Madchester movement that was active during the late 1980s and early 1990s.
The band's most successful lineup consisted of vocalist Ian Brown, guitarist John Squire, bassist Gary "Mani" Mounfield, and drummer Alan "Reni" Wren.
The band released their début album, The Stone Roses, in 1989. The album was a breakthrough success for the band. At this time the Stone Roses decided to capitalise on their success by signing to a major label; their current record label Silvertone would not let them out of their contract, which led to a long legal battle that culminated with the band signing with Geffen Records in 1991, and then releasing their second album Second Coming in 1994.
The group soon disbanded after several lineup changes throughout the supporting tour, which began with Reni first departing, followed by Squire. Following media speculation, it was announced on 18 October 2011 that the band had reunited for a world tour in 2012, starting with three homecoming shows in Manchester. They also plan to record a third album in the future.


MADE OF STONE : OFFICIAL TRAILER
BAND
ALBUMS
NEW TRACKS
BUY TICKETS 2012 REUNION
OFFICIAL MERCHANDISE
STONE ROSES REUNITE
Press Conference: Manchester, October 18 2011



LATEST NEWS
Loading RSS data...
SOCIAL
BUY
VOTE: YOUR FAVOURITE TRACK
UNIVERSITY CHALLENGE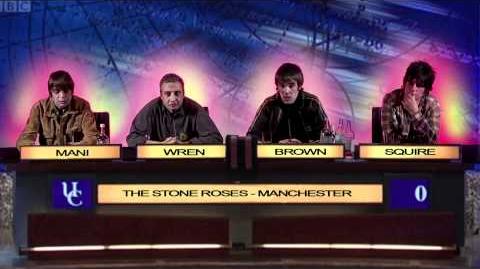 The Stone Roses Announce their return via University Challenge: By Simon Balch



OFFICIAL LINKS